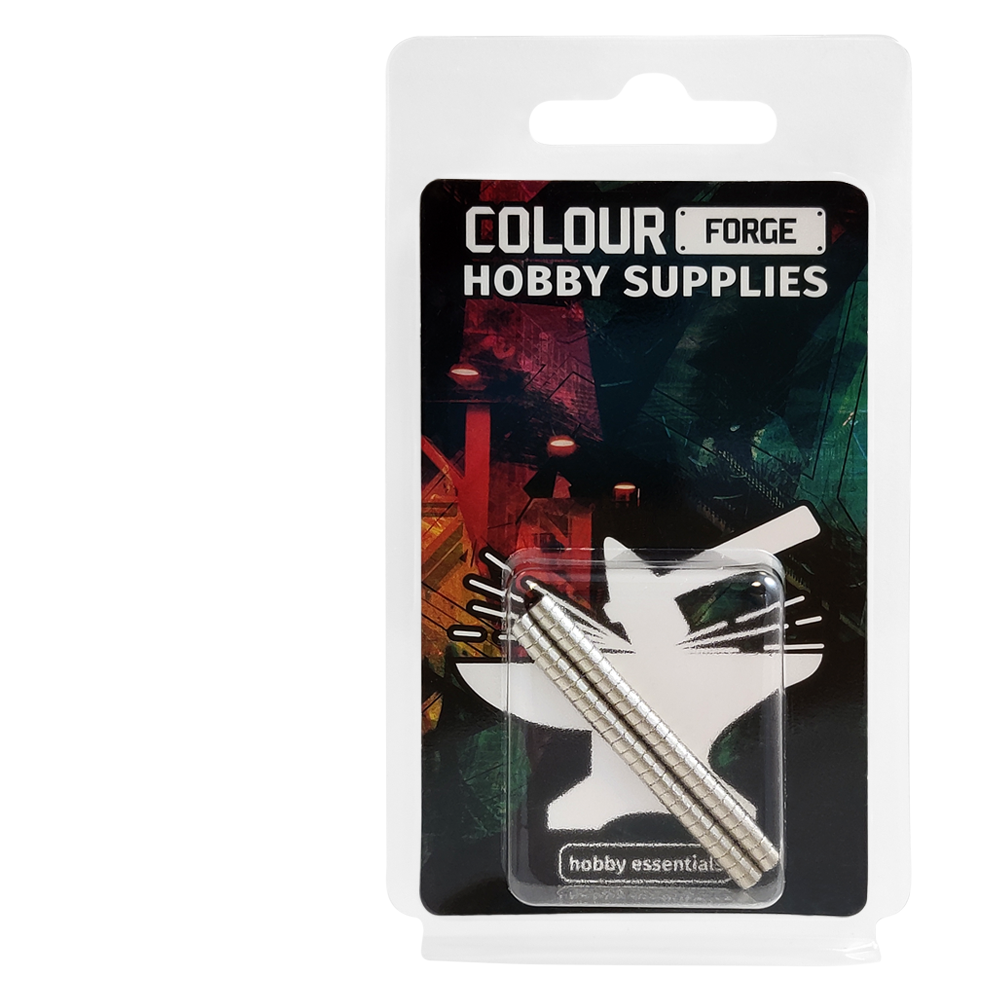 Colour Forge Magnets
The beauty of Neodymium or Rare-earth magnets is just how strong they are for their size! Making them ideal for modellers and gamers.
Typically, they are used to allow a quick switch on weapons or turrets. They are also used to enable larger or oddly shaped models to be broken down for storage and transportation.

WITH AN ATTRACTIVE RANGE OF THE MOST COMMON SHAPES AND SIZES, WE ARE POSITIVE YOUR HOBBY NEEDS WILL BE COVERED!
AFTER A SPECIFIC SHAPE OR SIZE? SIMPLY GET IN TOUCH WITH US AND WE'LL SEE WHAT WE CAN DO!
LATEST RELEASES

Colour Forge Self Adhesive Magnetic Sheet - A4

Colour Forge Magnets - N52 3x2mm

Colour Forge Magnets - N40 10x1mm

Colour Forge Magnets - N35 3x1mm
*Plus many more! For the full range please visit one of our retail partners.
To view our full range of magnets and purchase please visit one of our expanding retail partners
CONTACT US
For all enquiries please contact us below and we will get back to you as soon as possible.