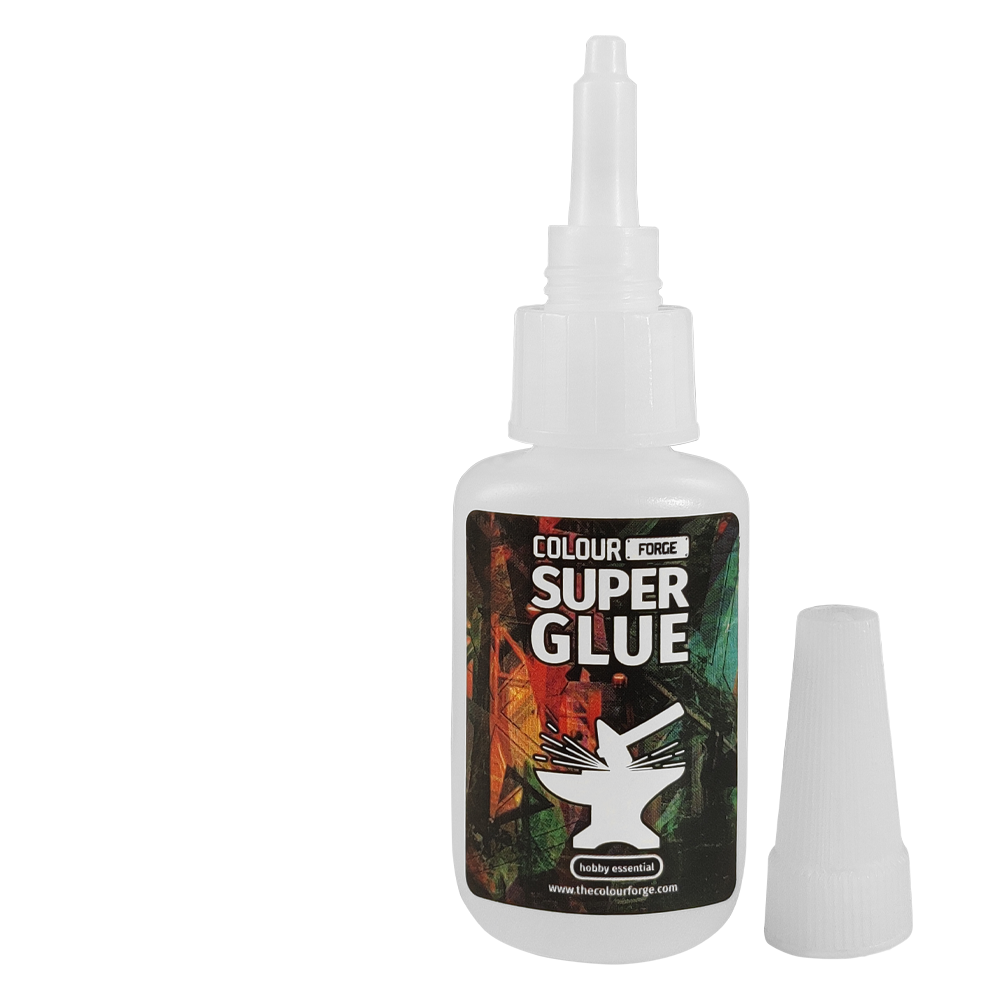 Colour Forge Modelling Glue
It might sound obvious, but glue really holds everything together in a range of hobby products.
Our current glue range houses a specially formulated thin super glue. And we are currently in the process of expanding our range. We have a thick formula super glue, basing glue and poly-cement currently in the final stages of testing, ready to be released very soon!

STICK WITH US! OUR EXPANDING RANGE OF MODELLING GLUES WILL PROVIDE THE ANSWERS TO ALL YOUR HOBBY QUESTIONS!
WELL… AS LONG AS THOSE QUESTIONS ARE "HOW DO I GLUE THIS TO THAT?"
LATEST RELEASES

Colour Forge Super Glue

Coming Soon
*Plus many more! For the full range please visit one of our retail partners.
To view our current glue range and purchase please visit one of our expanding retail partners
CONTACT US
For all enquiries please contact us below and we will get back to you as soon as possible.