Description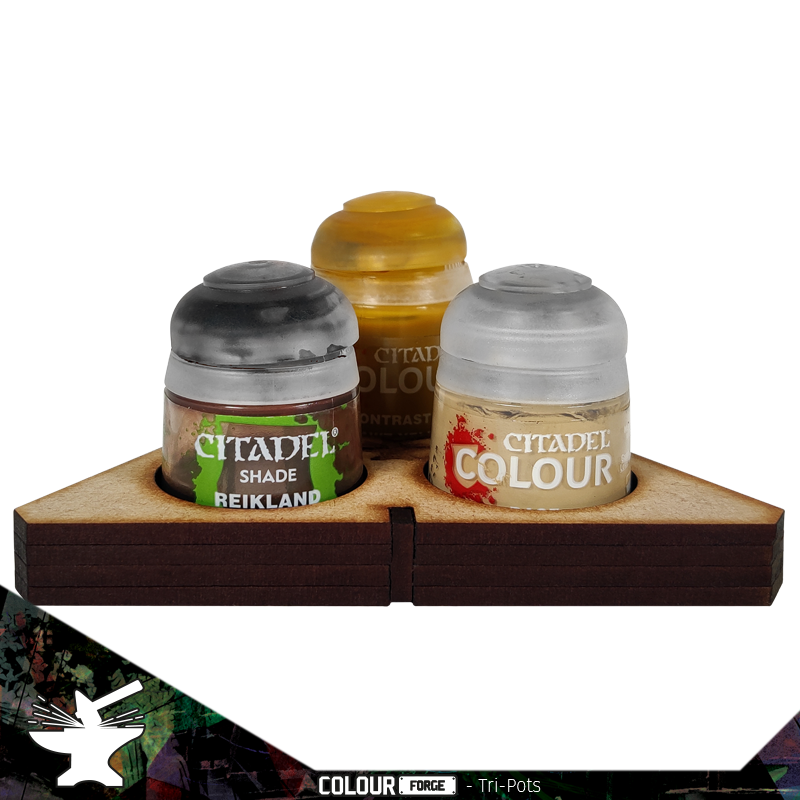 Tri-Pots holds 3 pots of any Citadel paint or wash so that you can avoid those nasty spills!
Made from precision laser cut 3mm MDF, Tri-Pots ensures you can while away the hours enjoying your hobby without having to worry about knocking several of your precious paints or washes over and runing your workspace.
Dimensions 98mm L x 98mm W x 14mm H
Instructions are available online at www.thecolourforge.com Tri-Pots comes unpainted and unassembled. We recommend using Colour Forge basing glue for best results.