The Colourforge Spray Paint
500ml of high quality spray paint
ITS TIME TO UP YOUR SPRAY GAME! WE OFFER BIGGER CANS! LOWER PRICES! AND THE SAME GREAT QUALITY SPRAY!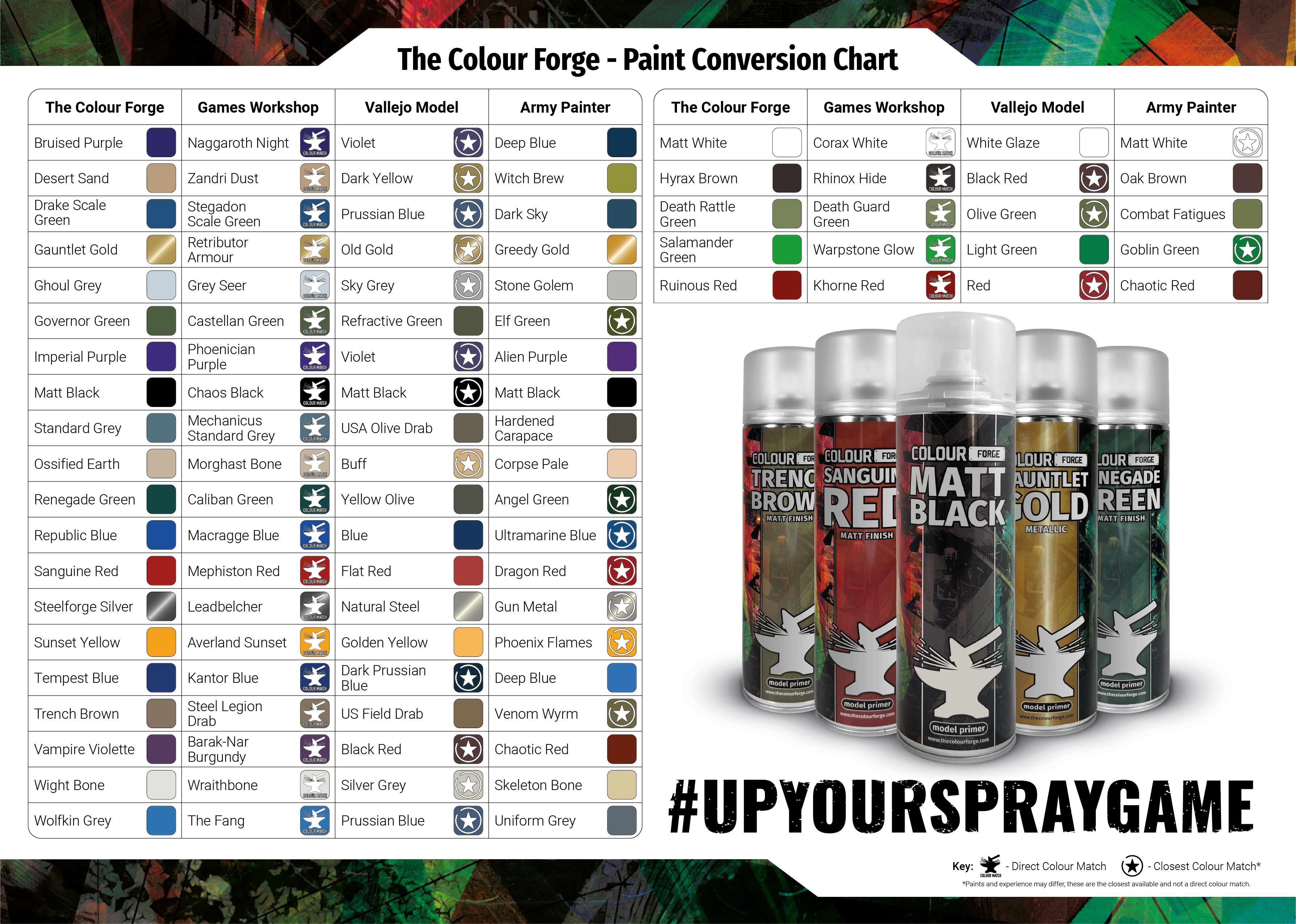 The Colour Forge Spray Paint Range
We believe a smooth, high quality primer is the cornerstone to any hobby project. With this in mind, we set out to produce the most comprehensive range of spray primers. Boasting a smooth finish, great coverage and all wrapped up in an impressive 500ml can!
Starting with our first release, Matt Black. Colour Forge sprays received great acclaim from our retail partners and the wider hobby community. The range now sits an impressive 25 cans, with a further 4 more cans in the pipeline.
CONTACT US
For all enquiries please contact us below and we will get back to you as soon as possible.