We're excited to announce something we've been working on in the background for a little while now!
We've discovered that our huge selection of colours was the perfect remedy for the most grievous of hobbyists conditions a few of us in the office suffer from; Piles. Piles of grey plastic, entire armies we want to get on the tabletop painted but just don't have the time to complete with the standard techniques we've used throughout our hobbying lives.
In steps our new Zentihal Bundles!
Available to Order from Tuesday 26th September 2023!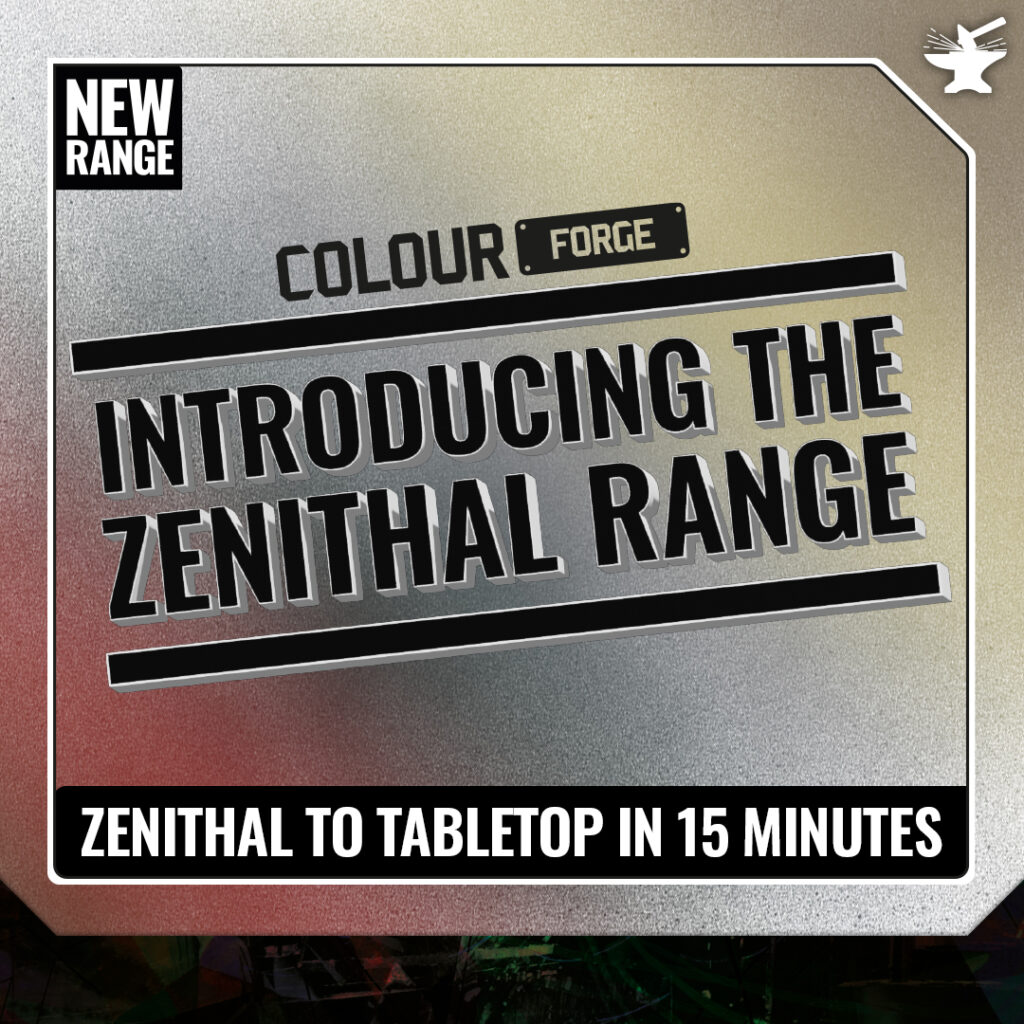 We're packaging a trio of spray cans in complementary dark, mid, and light tones, helping miniature painters create a brilliant zenithal effect while completing large projects, quickly, effectively, and without the need for an airbrush.
Soon we will be releasing NINE Zenithal bundles! Each of these bundles has been developed to create a brilliant zenithal effect and cover the vast majority of army projects, so there will be a bundle that's right for you no matter what you're painting.
The nine Zenithal Bundles:
Monochrome
Light Monochrome
Dark Monochrome
Earth
Desert
Red
Green
Purple
Blue
Keep an eye on our socials and our website over the next few days to see what each bundle looks like and which of your hobby projects they would be perfect for.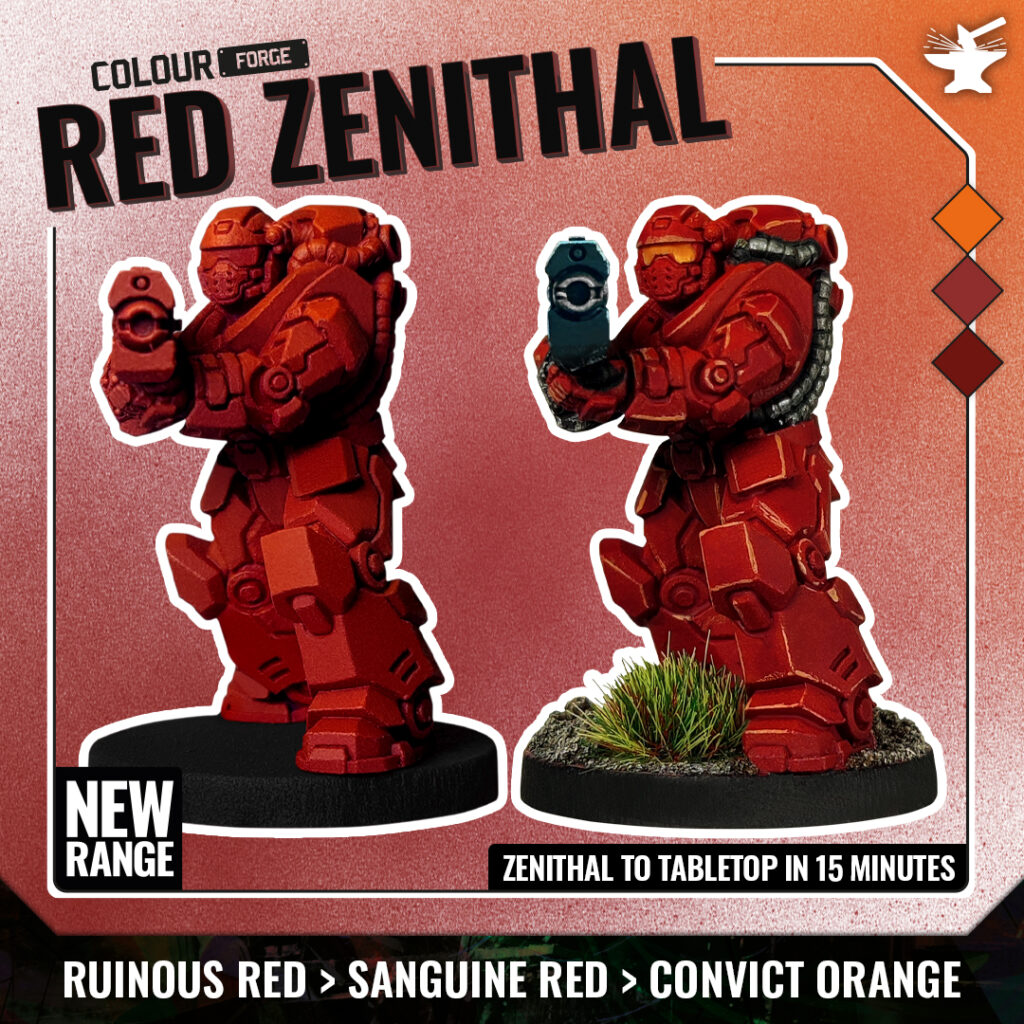 An Army In An Afternoon!
The main driver for this project has been armies we want to get on the tabletop, looking great. We wanted to avoid the need for airbrushing, and without the project taking months of precious hobby time to complete.
It doesn't matter if you're busting out late additions to a 40k army for an upcoming tournament, adding a new faction to your roster of ASOIAF, or starting a new game like Conquest and you just want to get something on the table ASAP!
With one of these zenithal bundles and just a handful of steps, any hobbyist can get an army on the tabletop in an afternoon and at an unreasonably good standard. Keep an eye on this blog section of our website for upcoming tutorials on how we've painted armies in an afternoon with this method.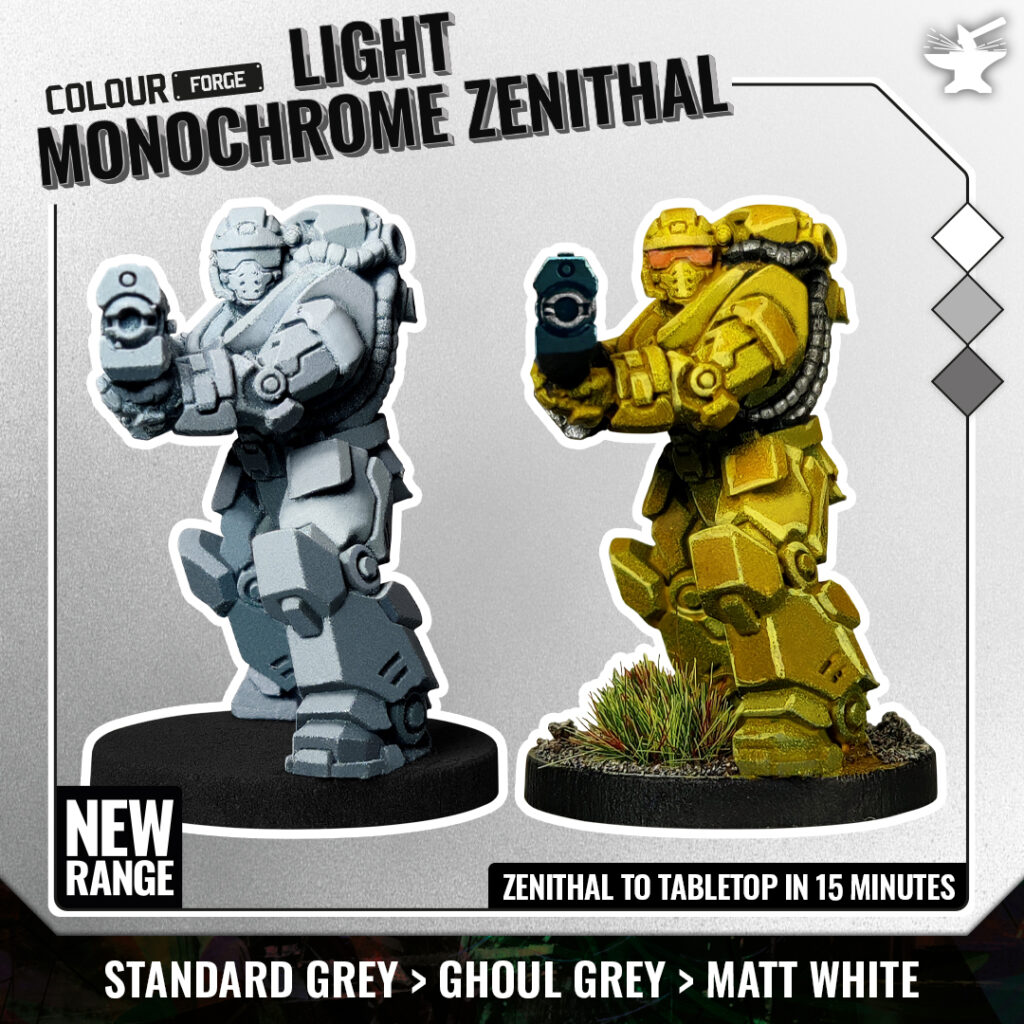 Our Ever-Popular Spray Primers!
These zenithal bundles utilise our ever-popular spray primers, and so benefit from everything that has made them the best primers on the market:
A wide selection of colours to work with any project.
Providing solid coverage, preserving all the miniatures detail.
XL-sized cans, large enough to complete your project.
And of course, they're affordable.
The Colour Forge's spray primers are colour-matched to Citadels acrylics (not their spray paints), enabling you to get an unbeatable match every single time. With an extensive range of colours at an affordable price, choosing a spray primer is as easy as using them!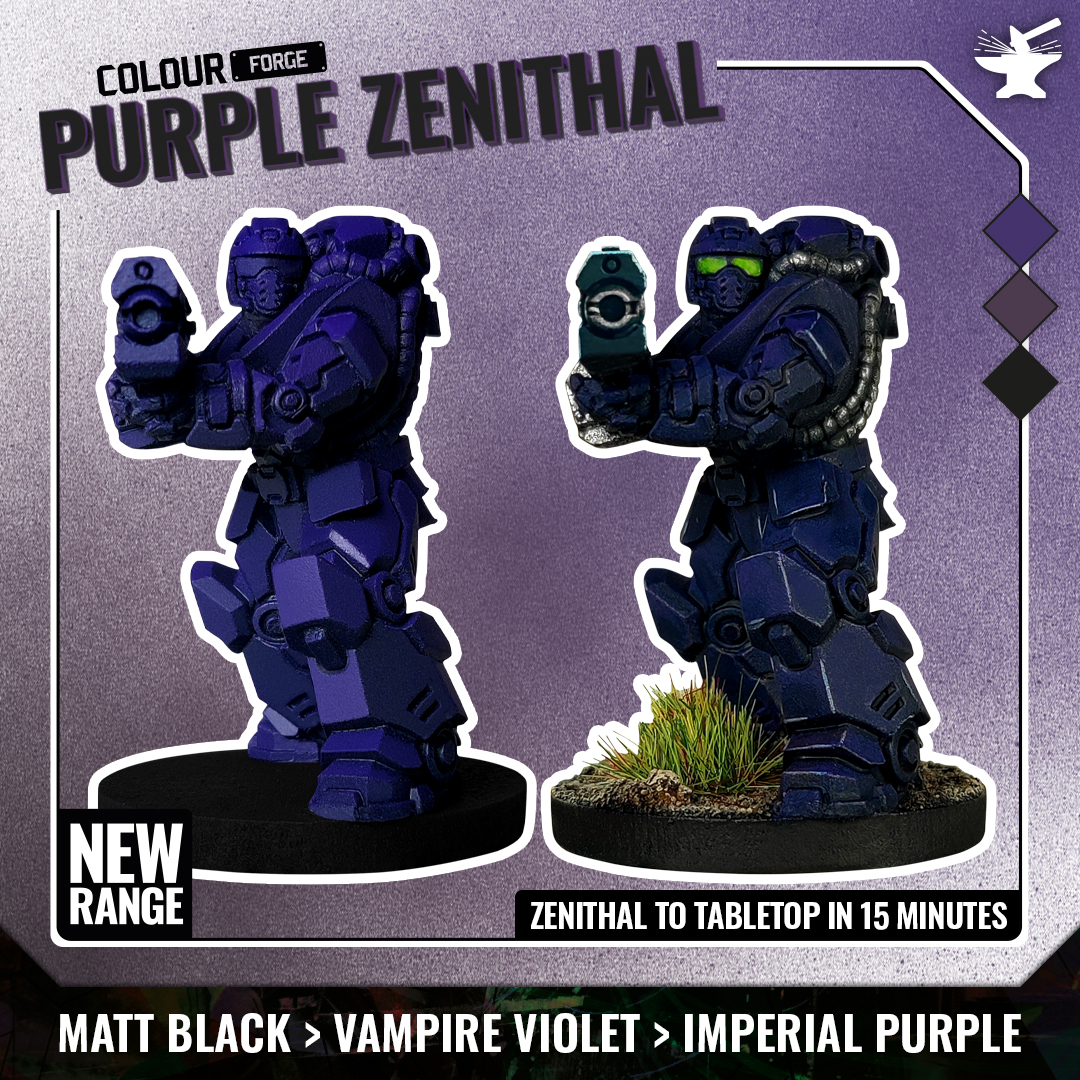 Each of these bundles will be available to order NOW! Keep an eye on our social channels to see when they go live. Don't forget to check back with our blogs next week to see what each bundle has been designed to do, and get a tutorial on how we painted tabletop-ready minis with this new technique.